The startup ecosystem in India is one of the most rapidly growing. India is home to more than 65000+ startups. Startups across sectors have experienced enormous growth in the formation of creative firms, propelling it to the country's third-fastest growing startup hub. Technology startups continue to be valued as the hottest in Indian startup ecosystem.
Over the years, Delhi-NCR region has emerged as a primary home for startup in India. It has surpassed Bangalore which is famously known as the Start-up capital of India
As per the recent economic survey conducted, Delhi and places surrounding Delhi such as Noida and Gurugram support an active environment for new start-ups. Making it no surprise that Delhi has now surpassed Bangalore as the Start-up capital of India.
With its strength in telecommunications and media, Delhi has become a popular destination for entrepreneurship-related meetups and conferences, with the Indian government encouraging and publicizing many of them.
Due to their proximity to Delhi and its growing infrastructure and ease of doing business, companies make the most of Noida and Gurugram.
Coworking spaces, conference and meeting rooms for rent have become increasingly popular in Indiain recent years. It's a fantastic choice for start-ups, entrepreneurs, and with remote working teams. In recent years, companies or freelancers have been facing certain issues in availing these meeting rooms and here are some of them:
A manager cannot keep track of whether the meeting room is busy or vacant.
Coworking environments do not have the luxury of being individualized. That is the choice of availing the same meeting room again and again if needed.
Certain meeting rooms may or may not have the complete amenities that would support a fully fledged meeting.
With the need for renting out meeting rooms increasing by the day, GoFloaters has come up with the perfect solution for booking and utilizing meeting rooms.
Read further to learn more!
StartUp/Freelancer Friendly:
Are you a freelancer or a start-up looking for a meeting room for rent to have your meeting with a possible investor? Meeting rooms for rent that are managed professionally by GoFloaters in a convenient location is the perfect solution. For both freelancers and start-ups, a fully equipped workspace that can adapt to your working style is a huge advantage, especially if the place is cost-effective as well.
Amenities Provided:
Conference and meeting rooms on rent offer a variety of amenities that begin with the leading edge technological facilities. The requirements of a Co-working space differs from one individual to another and depends on the nature of the work/business.
Coworking spaces provide the following amenities to both freelancers and start-ups:
Meeting and conference room with High Speed Internet.
Food and beverages supply for the members of the meeting.
Uninterrupted Power backup.
Climate controlled workspaces.
CCTV coverage of the space to ensure constant security.
Projector/LED TV, to share a presentation or a video during the meeting.
A Whiteboard, to write down all the ideas discussed during meetings.
Parking for vehicles near the workspace.
The GoFloater Advantage:
With GoFloaters, there is an important advantage for anyone seeking to take a meeting room for rent for any meeting or to just work on a project. GoFloaters offers meeting rooms that can be taken on rent and be paid for on an hourly basis. The locations offered by GoFloaters in Delhi and Noida are spread across the city.
The other advantages offered by GoFloaters are:
Being able to find and book a coworking space close to where you live - Yes, that is something everyone wants. With GoFloaters, you can book a meeting room on the website within 5kms of your home.
Another advantage being that the meeting rooms can be paid for by the time it is being used for. Commonly known as the Pay As You Use idea, this surely makes it feasible for freelancers and smaller teams.
Unlike other work spaces, GoFloaters does not require a hard and fast contract to be able to rent meeting rooms. Just sign up on the website and book your work space. No commitments!
So you think that a coworking space with all such amenities would cost you a fortune, right? You're wrong. GoFloaters offers some of the most affordable rates in the country and you must make the most of it!
GoFloaters cares about the well-being of its users, and makes the necessary effort to ensure that customers feel safe within their workspaces. All GoFloaters spaces meet the prescribed health and safety standards.
An important advantage is that companies can book the same meeting rooms again and again based upon confirmation of availability. You can find this information on the website/app.
GoFloaters offers 38+ meeting rooms in Noida at locations such as Sector 127, Sector 142, Sector 58, Sector 59, Sector 62, Sector 63, Sector 7, Sector 8, and Sector 83. While Delhi offers more than 63+ meeting spaces with prices starting from Rs.250/- per hour, at various locations including Anand Vihar, Connaught Place, DefenceColony, Dwaraka, Turkman Gate, and many other such important spots. These are some of the best placed workspaces that can be taken on rent easily.
Book meeting rooms for rent with the flexibility of access to the frontline technology required in a simple hourly rental model with GoFloaters on the website or through the app. Get your confirmation post booking your space, pay for it and use it.
---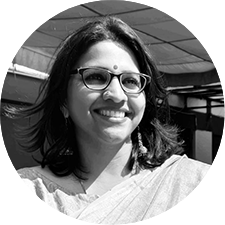 I hope this blog was informative
If you want to get in touch with us for your flexible space bookings,
👉🏽 click here