Work-life balance was a hotly debated topic before the pandemic. Suddenly it vanished from the discussions after most of us started to work remotely in 2020. Is work life balance no longer relevant now? With remote work and more specifically working from home, it has become difficult to have a balance. It is increasingly hard to divide the day into the proverbial 8-8-8 work schedule. We earlier wrote about a practical way to solve work from home problems. We realise that we need to address this topic in greater detail. Many thought leaders are now calling for work life integration. What is the difference you ask? How does one maintain a healthy equation between work and life if you plan to work remotely?
Table of Contents
What is Work-life Integration
In the office bound way of work you had to leave home, work at the office and after work make your way back home. Distance and the commute drew a line of separation. Even in the office bound way of working the lines started to blur as newer communication devices and portable laptops started to get into the work arena. My dad was handed over a pager and was told that if his bosses wanted to talk to him, he would get a buzz on it. He quit using the pager in 2 weeks and eventually quit the job in 1 month. He clearly wanted to keep work and life separate and defined by the clock.
Brian Dyson, former Vice Chairman and COO of Coca-Cola, put it beautifully:
"Imagine life as a game in which you are juggling some five balls in the air. You name them – work, family, health, friends and spirit and you're keeping all of these in the air. You will soon understand that work is a rubber ball. If you drop it, it will bounce back. But the other four balls are made of glass. If you drop one of these, they will be irrevocably scuffed, marked, nicked, damaged, or even shattered. They will never be the same. You must understand that and strive for balance in your life."
With remote work we no longer have a clear line of separation between work and life. The two have been interwoven in the hours that we are awake. We are neither working 8 hours straight nor able to spend time with family, pets and ourselves for a straight 8 hours. Some of us have the flexibility to work in flexible schedules rather than work the 9 to 5 shift. Hence work-life balance seems to become an irrational milestone to achieve. What we can aim to achieve is work-life integration. The question is no longer about how do you keep work and life separate but how do you weave (or integrate) the two together to ensure that you are able to deliver on work yet able to spend time on other things. Introducing work-life integration!
Now let's look at some tips💡👉 9 ideas on how we could improve and impact our work-life integration.
9 tips to get work-life integration
Here is the result from a quick poll that we did on Linkedin.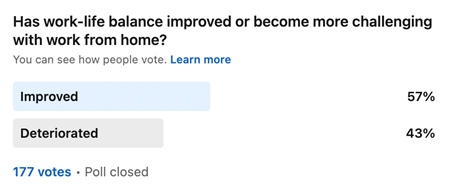 For almost half the population, work-life integration has deteriorated. A survey done by the professional network Blind indicated that 73% of Americans were feeling burnout working from home during the pandemic (compared to 61% pre-pandemic). That is a cause for huge concern. It means that half of our working population is stressed out, having burnouts and their families are super unhappy with the way things are going. How do we attempt to fix this?
#1 Begin the day with something that does not center around work
We all have the habit of checking our phone the moment we wake up. I am guilty as charged. We pick the phone, we see some unseemingly naive notifications and before we realise we are replying to emails and seeing messages on our favourite social networks and 30 mins gone by. In my opinion the prime reason is the disappearance of alarm clocks from our bedrooms. Phones have become alarm clocks and hence we end up picking them up the moment we wake up.
If you agree that having the phone as the alarm clock is a reason for this habit then gift yourself an alarm clock tomorrow. You could start the day off by making filter coffee for yourself, taking a quick stroll around the house, doing a quick meditation routine or yoga or taking a hot shower.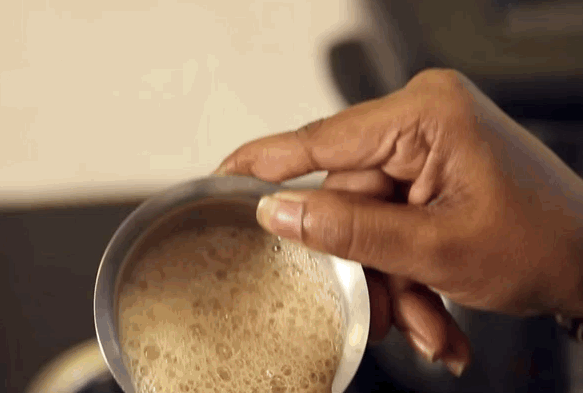 #2 Create a routine and stick to it
A survey done by AirTasker found that 33% of remote employees found that setting a routine helps them be more productive. At the same time another survey by BlueJeans in April 2020 reveals that remote workers worked 3 more hours every day. This is a cause for concern as this could lead to burnouts.
Create a routine for your day with what works for you and stick to it. This routine has to take into account your work deliverables, time with family and personal time. Remember to add some breaks into it. For example, here is my routine.
I wake up around 7:30 AM. I make coffee for myself which I sip slowly while sitting on the balcony. After that I go back to checking emails and getting some work done till about 9:30 AM. After that I sit with my son for his online school classes. Post that I play with him for sometime and get back to working around 12:00 PM. I work till about 2 PM and take a break for lunch. At 4:00 PM I drop my son for some evening classes. While I wait for him, I take my phone calls and get some more work done. After I am back home, I take a break. Then take some calls from 7:30 PM and 8:30 PM and end my work for the day.
Use any of the time management techniques like Pomodoro to break your day into parts and set your routine to them.
#3 Have a Dedicated Workspace
You watch TV in the living room, you sleep in the bedroom, you work in X. Define what that X is. I know what you are thinking, I don't have a home big enough to dedicate a room for my home office. Join the party. Most of us, including myself, don't have that luxury.
The point is to create a corner or a niche in your house where you will take your official phone calls and do your work. Don't sit on the living room couch or your bed and click away on your laptop. You deserve a dedicated desk and a chair that you call your workplace. Keep it in a room where you don't spend a lot of time with family. Choose a space where you are least distracted and get ample natural light.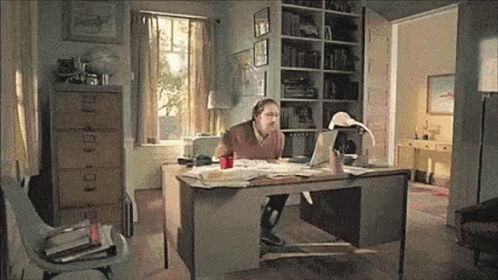 While we are at giving you a desk, kindly ensure that it is free of clutter. Your employer may have a policy to reimburse the expenses to buy a desk and a chair. Check with your manager or HR point of contact.
One other tip here. When you are taking time off from work whether it is a weekend or post your work day don't go near your work desk.
#4 Give Yourself Breaks
At the office you move with the flow. You may join your colleagues for a coffee or a smoke. You may take a stroll just after lunch or you might even pick up the newspaper at the reception desk. When you work from home it is quite easy to be jumping from one task to another and lose track of time.
Plan your breaks into your schedule in advance. Add a 15 min break for maybe every 2 hour of focussed work. This break could be to spend time with family or personal time or to run an errand.
#5 Who said you can't socialise
The social fabric at the office was an essential part of our work experience. It helped us build our professional network. It helped us get to know of new opportunities. When you work remotely, that social fabric of work becomes very weak.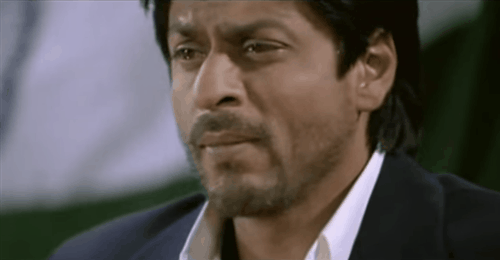 You should replace that socialisation at the office with socialisation in your neighbourhood. You could take a coworking day pass and visit a space in your neighbourhood and network for other professionals. Alternatively you could get involved in the activities that happen in the society where you live. You could also involve yourself in community service activities.
Productivity tools exist dime a dozen for various aspects of time management and automation. Here are the tools I use to measure my productivity and time.
We use Asana at work to manage projects, assign tasks and track progress. The social features in Asana help us to have an asynchronous discussion about a project. For personal tasks and reminders I use Google Tasks. I use Clockwise to see how my week has gone. It helps me how much focus time I am getting versus meeting time. Apple's Screen Time app also gives me an idea if I have been on my laptop for too long in a week. I use Calendly for meeting scheduling. I block time out for lunch on my calendar so that meetings don't leech into family time.
#7 Recreate watercooler
Watercooler at the office was a pressure release mechanism for me. If some task is bothering me or if I find myself stuck then a casual watercooler conversation used to clear my mind out. With the office gone, we need to recreate these watercooler interactions.
Research has shown that watercooler conversions yield a multitude of benefits, including increased productivity, establishment of trust, and strengthening team building and employee engagement.
A few months into the pandemic NotionPress found out that team bonding was plummeting. They had a lot of new people also join remotely. They decided to do offsites once a month to get introduced to new team members, onboard them and to enable those watercooler conversations back. The CEO remarked "I can now feel the magic of water cooler conversations."
Schedule 5 to 10 min conversations with a colleague to discuss non-work stuff. You could be discussing your hobbies, your family, your interests and current affairs.
#8 Plan your day off
Remember when we were office bound we would look forward to the weekend to do a lot of fun stuff. While working remotely too you should be looking forward to the weekend with the same fervour. When your work desk is just around the corner, it is very tempting to open the laptop to check emails or keep checking your phone regularly for notifications. You need to keep yourself busy off work so that you don't get sucked into it.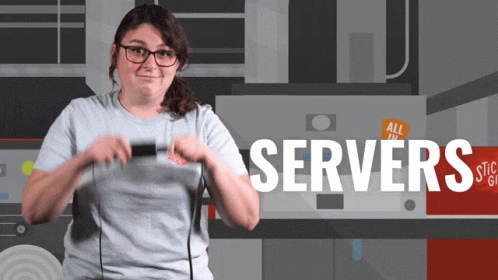 Just like the way you would plan your work day, plan your day off too. Plan for activities with family, errands that you need to run, long-pending cleaning work, time to hone your hobby. Of Course plan to take time to rest, watch movies etc.
#9 Step out to work occasionally
Constantly on phone calls, always thinking about work can get on the nerves of your family members quite easily. Remember you are the one who has brought the office into their home. It is their right to have peace at home and your work may be a hindrance. Also when you are home, sometimes your time can be taken for granted. Specifically, when you work on activities that need a lot of focus and you don't want to be interrupted in-between working from home can be a challenge.
Working from home can also be quite a lonely feeling. If you are a freelancer then it could be even worse. The social aspect of an office is irreplaceable when you work from home. One of our users works Mondays and Thursdays from a coworking space in Indore that is near their home. You too can book yourself a coworking space for a day once or twice a week to network, socialise and do heads-down work. It would not only give you peace but also to your family members.
Final thoughts
While working from home, you should be more conscious of work-life balance and what you working remotely does to your personal time and your family. If you had not planned for it before, you should sit down and look at it now. The 9 tips mentioned above should help you structure your work and help you attain work-life balance.
Do you have any additional tips? What techniques do you use while working remotely? Share us your thoughts on this ever important topic.
---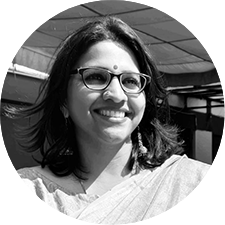 I hope this blog was informative
If you want to get in touch with us for your flexible space bookings,
👉🏽 click here