Are you a remote team or a start-up at Pune looking for a workspace? Does your team require a conference room for an urgent meeting?
Introduction:
Pune is Maharashtra's cultural capital and a center for the automobile sector and information technology industries. Pune is an attractive investment destination in India. It has paved the path for a number of new businesses. Considering the proximity of the city of Mumbai to Pune, there is an added advantage to the city in terms of Lifestyle, trade and business.
Read on to know about the best locations of meeting rooms in Pune.
How Pune has supported start-ups:
The Maharashtra State Innovative Startup Policy was launched by the state government in February 2018, with the goal of catalyzing the establishment of an innovation-driven entrepreneurial ecosystem in order to attain wholesome and inclusive socio-economic development. One of the important such support systems is the sprouting of co-shared workspaces, conference rooms and meeting rooms for rent.
For start-ups and freelancers, a furnished office space costs a lot of money. Large overheads are one aspect that can impact a startup's financials. Freelancers can use co-working spaces or meeting rooms to address this issue.
Freelancer Friendly:
The number of people who work as freelancers has been rising in recent years. The demand for workspaces that are adaptive and flexible to the demands of freelancers is one of the key effects of this development.
Office spaces, also known as co-working spaces, are intended to motivate, facilitate, and encourage people to network. Meeting rooms and co-working spaces provide a sense of flexibility that increases attention while also providing inspiration and ideas for better work.
Amenities Provided:
Meeting rooms and shared workstations provide a wide range of amenities, beginning with cutting-edge technology. These offices are strategically placed, secure, and equipped with cutting-edge technology.
These meeting rooms are best suited for Remote teams, Start-ups and Freelancers. The benefits of these rooms are:
A seating capacity of 6 - 15 members.
High speed Wifi
Projector/ LED TV
Whiteboard
Power back up to ensure that work or a meeting goes un-interrupted.
The work space is climate controlled with the cooling set as per the preference of the people working.
The work space offers free parking.
Confidentiality & privacy
GoFloaters Advantage:
One of the most important advantages GoFloaters offers are meeting rooms for rent on hourly basis in Pune that are centrally located and among major business centers and easily accessible.
Each meeting space is well equipped and can be used for a variety of purposes such as virtual meetings, presentations, training or seminars. With organizations around the world adapting to remote working methods, solutions offered by GoFloaters are being taken with open hands by companies.
Why choose GoFloaters to book your space in Pune?
For more than three years now, GoFloaters has been in the center space of assisting freelancers, corporate teams, and start-up companies in finding meeting rooms and workspaces that offer flexible and cost effective solutions.
Shared working spaces and meeting rooms are available at various locations around Pune such as Baner with more than 11+ rooms, Chinchwad, Fatima Nagar, Kharadi, Sangamvadi, Shivajinagar, and Viman Nagar.
Our platform allows teams, professionals, or individuals to find convenient and comfortable workspaces across our national network that are within budget and easily accessible. We hope you enjoyed reading the effective ideas to get the best of meeting rooms in Pune.
Here are some of our flexible features making it simpler to make
Book again - This feature enables GoFloaters' loyal customers to quickly arrange recurring bookings.
Favorites - A feature that saves time and allows freelancers, remote working teams and companies to take control of your favorite spaces.
Refer Friends - An incentive to promote people to book meeting rooms through referrals.
GoFloaters providing solutions:
The important solutions that the we offer as a part of their experience are:
Work near home: With GoFloaters' expertise, freelancers and remote working teams from a variety of business sectors can now book affordable meeting rooms in the heart of the city, near ones residences.
Pay-per-use: GoFloaters has made it easy to book a workspace on a daily basis or a meeting room on an hourly basis. The best part about this arrangement is that you just pay for the time you use the area.
No Contracts: Unlike other companies that require a contract to be signed to rent a meeting room, there are no such obligations with GoFloaters.
Community Benefits: Networking is an important factor that assists in the growth of any business. Not just firms, freelancers also can benefit from networking with other freelancers who utilize the space. GoFloaters has partnered with numerous companies and is now capable of bringing in more business through their networking space at their locations.
Instant Bookings: 30 mins for confirmation is all the time GoFloaters need for booking a meeting room. Booking a meeting room no longer requires prior emails or phone calls. Bookings can be made at any time through the app.
GoFloaters is a platform that specializes in finding work and meeting spaces for freelancers and companies that can be booked instantly. The next time there is a requirement for a meeting room, conference room or just a space to work in at Pune, look no further, book with GoFloaters website.
References:
Why Pune Can Be the Ideal Home For Your Startup?
Officeing Now: Meeting Rooms in Pune
---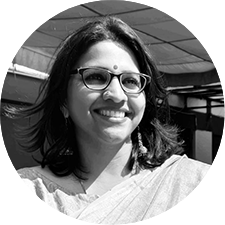 I hope this blog was informative
If you want to get in touch with us for your flexible space bookings,
👉🏽 click here