Are you suddenly feeling the urge to be more productive and efficient in what you do? Like, genuinely feeling it? Well, you are not alone! Welcome to the millennial work mindset. This is the new age of work. People have taken up passions as the main source of survival and are pushing harder not by force rather by choice to achieve more at what they have proved to be good at.
Therefore with this change comes freedom, freedom from being bound by the same four concrete walls day in and day out. It has given them the liberty to work from a place of convenience. This is where co-working spaces have found its solace. Meeting rooms for rent have become available everywhere and the best part is that you can choose where and how you want to work from.
Let's get this straight - it is not just freelancers and entrepreneurs who can have all the fun! Remote teams also can join the party now! Professionals want to work together but also require a positive and nurturing atmosphere - and this can be easily achieved by renting co-working spaces. Here are the top 5 reasons why coworking spaces are for everyone!
The Work Mindset:
Leave the work mindset aside for now, but hasn't our general outlook on life changed drastically these past few years? Then why shouldn't our work mindset be set in its ways? Remote work has become popular now more than ever. While some of us had trouble embracing it, we have all come around. This makes us want to achieve a better work-life balance.
Modern coworking spaces recognize the importance of holistic well-being. Many offer amenities such as fitness centers, meditation rooms, or even occasional wellness workshops. This focus on well-being ensures that you're not just productive, but also taking care of your mental and physical health.
So now that the priorities are set correctly, professionals and employees prefer to work at coworking spaces simply because they can decide the location, tech preference and ambience while arranging meeting rooms for rent.
The generous coworking set up also has options: you can rent meeting rooms for a day or choose a meeting room to rent hourly. This flexibility allows a steady and unmasked workflow. It creates higher concentration levels, eliminates pressure and allows people to become genuinely passionate about their work.
Creative space to generate efficient work:
Productivity and procrastination are what makes or breaks your work, be it as a freelancer, an entrepreneur or a stellar employee of a company. Productivity urges you to work faster, harder and achieve that sense of satisfaction. While procrastination simply recommends that all that can wait. In order to overcome this great tempting sense of procrastination you will need a push. And here is where a coworking space, rather than a regular officer offers that to you.
Working together, bouncing ideas off one another and simply not letting a mate get lazy are all that you need to be productive. Meeting Rooms in coworking spaces platters all this to you. The space that you choose helps you get more focussed and generate optimum work while triggering your creativity. When you enter a coworking space, you know why you are there, how long you will be there and what you need to get done in time. This minimises other distractions. When you have a definite target, you will know what you must do in order to hit it.
Perks of working together at a generic location
A target set, like minded people gathered, a great ambience - these three are the apt combination you need to get all that work done. Collaboration is the future of a positive work atmosphere and coworking spaces grant that to you. When you need not hustle through peak hour traffic to reach your meeting, you are at ease to use your potential. It has now become simpler to hold one on one meetings, client meetings or simply come together and work when you feel like you need to get out of the monotony.
One of the underrated aspects of coworking spaces is the sense of community they foster. Being part of such a space gives you access to a network of professionals from various fields. Whether it's seeking advice, sharing challenges, or celebrating successes, there's always someone in the community to connect with.
The great freelancer work ethic
Freelancers are efficient and quick in what they do. They have the liberty to work at their whim and are better for it. They chose to work the way they do and therefore they deliver the best possible result. They are committed to work, they can work from home, work from cafes or hire meeting rooms for rent. This is one great advantage that is not easily offered to employees of an organization. But by taking away the hard bounds around the company, they become free as well. Which just multiplies the quality of the and lover towards the work.Give them this freedom and your organization will stay clear in the era of the great resignation.
A shift for the better
Coworking spaces are not only meant to hold meetings and arrange conferences. You can be creative with it and hold workshops. This could be refreshing for all the employees. Conduct your one on one meeting here. Be the true leader you and your company are and take up this change for the better.
Choose from multiple options that GoFloaters has to offer. Book through the site or through the app and get instant access to over 100 workspaces.
---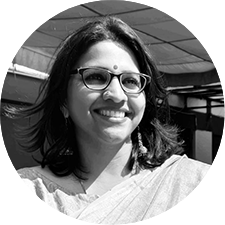 I hope this blog was informative
If you want to get in touch with us for your flexible space bookings,
👉🏽 click here