Chennai audience has opened up to the concept of mixing dining with work at cafes. Cafe Coworking as a concept has caught in Chennai after it became the de facto option for meetings in Bangalore . Many cafe owners have realised the fact that it all finally boils down to the experience that they provide of which food is just a part. WiFi seems to be a good amenity to offer specifically to the mobile workforce that is hopping onto cafes to catch up professionally or to just crack away on their laptop.
So here is the GoFloaters Top 10 of the cafes that provide you with free WiFi that you can work out of (in no particular order)
I. The Board Room
The Board Room Cafe is located in Mylapore.
TBR is one of the best workcafes in the city. Located at Sullivan Gardens in Mylapore, the cafe offers an inspiring environment for studying or working.
The BoardRoom is a 3 storey cafe. An entire floor is dedicated to digital nomads and remote workers. Individuals, and teams can enjoy collaborative and creative environments. It is the perfect workspace for single persons' or teams looking to brainstorm innovative ideas.
On occasion, the space also doubles up as event and concert space.
The bright and fresh interior is a perfect coworking environment. The wooden furniture makes it suitable for cracking away on your laptop as well as studying. There is plenty of seating, power outlets, power backup, and strong Wi-Fi at this workcafe in Mylapore.
And even if you are tiny, winy bored of the routine, grab some of the most interesting board games TBR has to offer.
The Board Room, Mylapore is easily accessible from the Metro Station.
So if you want to book this popular and great workcafe in Chennai, book right here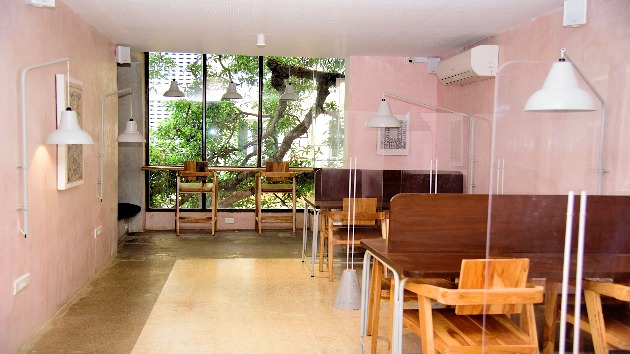 2. Writer's Café – Gopalapuram
Writer's Café is in Gopalapuram
Gopalapuram is a prime residential locality in Chennai. It is surrounded by the landmark places including Royapettah, MountRoad (Anna Salai), Nungambakkam, Teynampet, Poes Garden and Mylapore. Gopalapuram has some of the oldest convents and educational institutions including DAV Schools, Church Park, Stella Maris. It is a locality filled with important spots including Dr. Agarwal, Dr.Mohan's hospitals, theatres such as Satyam Cinema, Semmozhi Poonga (Park).
And all these conveniences at Gopalapuram makes it the best location for Writer's Café. The café has become an abode for writers, voracious readers, and book lovers. This literary paradise hosts numerous book launches, author meets are organised here.
Get a cuppa coffee, get inspired with great books around and enjoy the free WiFi and some snacks to hack away on your laptop.
3. Ciclo Cafe – Kotturpuram
Ciclo Cafe is Chennai's only cycle themed cafe. It is in Kotturpuram.
Kotturpuram alias Kottur is a promising, well-built locality in Chennai. It is nestled between Nandanam, Adyar, Guindy and Little Mount.
Prominent landmarks in this area include Anna Centenary Library, one of Asia's largest libraries, historic Kottur (Nawabs) Gardens, picturesque Adyar River (creek), IIT Madras, Adyar Cancer Hospital and housing infrastructures.
This is why Kotturpuram is a great location for the exciting cycle café Ciclo. Its ambience and food makes it a good place to spend a few hours on business meet and greets.
4. Backyard Cafe – Adyar
Backyard Café is in Adyar.
Adyar, one of the most prominent and well-developed neighbourhoods of Chennai. Landmark locales such as Rivers, Eco Parks, Planetarium, Theosophical Society and varied housing colonies and estates make Adyar, the most cosmopolitan part of the city.
True to its location, Backyard café is an informal space where ideas grow. No list of interesting cafes in Chennai can afford to miss Backyard Café in Adyar. This is Namma Chennai's "anti-cafe" where you pay for the time and not for the coffee. Yes, the coffee is included into the pay-per-hour space model. Be sure to check out the interesting events that keep happening here.
5. Tryst Cafe – ECR
Tryst Café is in Neelangarai, ECR
Neelangarai is one of the posh residential localities in ECR. East Coast Road popularly known as ECR is in the South of Chennai. The entire stretch has massively developed in the last decade making it a commercially viable area. With easy access to beach, villas, and OMR (Old Mahabalipuram Road) corporate, business and start-up ecosystem, Neelangarai is an ideal location.
So, if you are looking for a classic café with loads of comfort food from parts of the world during your work hours, then this is the café to be in. It is yet another quaint cafe along ECR. While they have an interesting menu, the ambiance is what is a great take away about this cafe. Work indoors or outdoors to get cracking away.
6. 11 O Café - Kandanchavadi
11 o Café is in Kandanchavadi, OMR, Chennai
If you are a tech talent, there is no way you can miss or not know the famous OMR. Old Mahabalipuram Road alias OMR was once a deserted part of Chennai. Today, it bustles with the famous Tidel park, IT and ITES Companies, BPOs and global centres. Starting from Adyar to the 45km stretch, the IT corridor ends in the Kanchipuram district.
The small, cool place to hangout 11 o Café is snuggled right opposite Turya Hotel, Kandanchavadi. The space has cosy ambience, good lighting, great interiors and music. If you are a coffee lover then be sure to speak to the hosts on the secrets of making yourself the best coffee at home.
7. Crisp Cafe – Nungambakkam
Crisp Café is in Nungambakkam.
Nungambakkam is the downtown of Chennai. It is the gateway to major areas such as Egmore, Chetpet, T. Nagar, Kodambakkam, Choolaimedu and Kilpauk. It is one of the oldest areas of Chennai, and continues to be an epicentre of commercial, heritage and cultural centres of Chennai. Renowned institutions such as Loyola, WCC, MOP Vaishnav, CA Institute, multinational companies such as Standard Shartered , administrative and government institutions continue to be the cusp of the area.
Crisp Café is a delightful, well light café in the area with pleasant ambiance, cozy and productive mood setting.
8. The Garden Cafe by Harrington Room at Chetpet
The Garden Cafe is located at Harrington Road
If you are looking for a chilled out, casual, energetic workspace in Chetpet, then The Garden Cafe by Harrington Room is the place for you.
Well, when you have a quaint workcafe near you at Chetpet, Chennai then this is a perfect place to space your productive week ahead. The coffee, sandwiches and relaxed vibes will swoop you in to be creative best.
The work cafe offers vibrant outdoor and indoor seating options along with peace and serenity to get focussed work, be creative or have deep-dive discussions. The Garden Cafe also offers book and board games - you must check out the collections!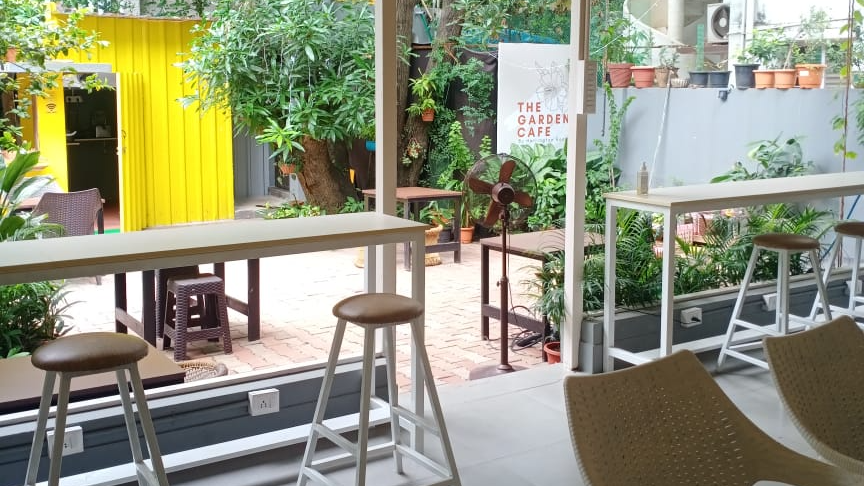 9. Chamiers Café – R A Puram
Chamiers Café is a pet-friendly cafe in Raja Annamalai Puram
RA puram is one of the swankiest areas of Chennai. It was named after the famous philanthropist and banker S. Rm. M. Annamalai Chettiar who owned most of the property at one time. Well, this fact is an inspiration to be the greatest of times.
Chamiers Café is suitable for anyone looking for a space for quick meeting and work along with your pet in the centre of Chennai. It is a classy, insta worthy space that is packed with calmness and cosy atmosphere. And there is Wifi.
10. Chai Central – T Nagar
Café Central is in T Nagar
T Nagar is one of the busiest shopping, commercial and residential areas of Chennai. It is bordered with residential localities including West Mambalam, Kodambakkam, Nungambakkam. Teynampet and Anna Salai. Over the years, streets and parks have developed to be great tourist attractions. T Nagar offers great entertainment and cultural opportunities. It is a well-connected and planned area of Chennai.
Café Central is located in T Nagar. Its bright, colourful and casual atmosphere is an ode to the locality. For digital nomads it is a great space to find a seat and work away. The ambience is sure to get your creative juices flowing and it doesn't hurt to have food and drink on hand. There's outdoor seating and free parking as well.
If you are someone who wants the WiFi but not the big food bill then there are hosts of affordable coworking spaces in Chennai through GoFloaters for you.
Disclaimer: Some of the work cafes are recommendation from our team. Experience the cafes on your own.
---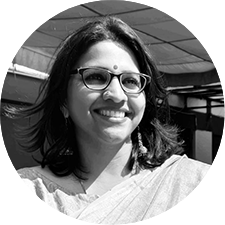 I hope this blog was informative
If you want to get in touch with us for your flexible space bookings,
👉🏽 click here