For many of us things have been going south since the mandatory work-from-home or remote work and as if that weren't enough, someone often queries us with the hardest question: are you missing office days? And the majority say, work-from-home has been hard.
Ever since the unlock in 2020, Chennai city and the suburbs have been the trending zone for the coworking. Having presence across pan-India, at GoFloaters we observed Chennai was one among the earliest cities to embrace the coworking market and provide temporary and short-term workspaces - common or shared places to sit and work in Chennai or cafes to work in Chennai.
While work cafes in Chennai have restrictions with casual walk-ins, we noticed that pocket-friendly coworking space near you or neighbourhood space you could walk2work have been hot takes. Hundreds of remote workers, distributed teams, independent professionals, freelancers, and digital workers have been choosing hot desk or open desk to work for the day instead of being cramped up in homes.
With the summer setting in, increasing power cuts and pressure from multiple aspects in life, a few hours of dedicated work hours give some relief and positive outcome.
With this blog, we aim to help you find Verified Safe pocket-friendly coworking spaces in the neighbourhood near you with a day pass of Rs.199/- per person and positive work environment for a successful day ahead of you.
All our space includes:
High Speed WiFi
Power backup
Climate controlled environment
Parking (Depends on the spaces)
Here is the list that will help you choose cheapest but the fabulous co-working spaces near you.


Makers Tribe at 99/- Perungudi
Makers Tribe is one of the hot favourites amongst the on-demand users. A perfect fit for entrepreneurs, creative or makers looking for casual, low-cost but the best option. Located in the heart of Perungudi, Makers Tribe accelerates networking and collaborations.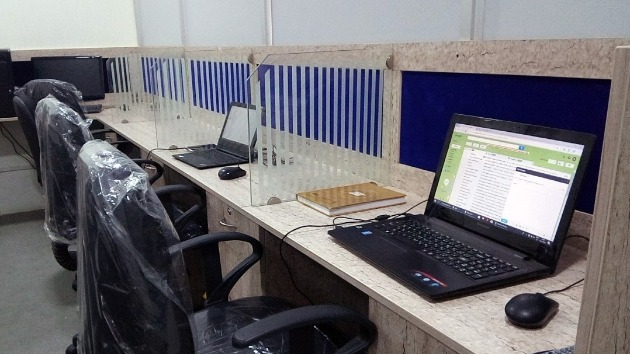 Crizaze is in Mogappair serving a huge customer base of sub-urban neighbourhood. A perfect place for on-the-go customers with great work units for a day. Well-designed for individuals and small teams who are looking for inexpensive options. Crizaze can be booked on daily & monthly basis.
Planning Tiger at 199/- Medavakkam
A well-reputed shared office solution in Chennai, planning tiger serves the population of southern suburb of Chennai in Tambaram taluk of Chengalpattu district. A very vibrant and welcoming coworking space with cubicles, it is walkable from the main Medavakkam junction.
Oyo Innov8 Coworking at 199/- Guindy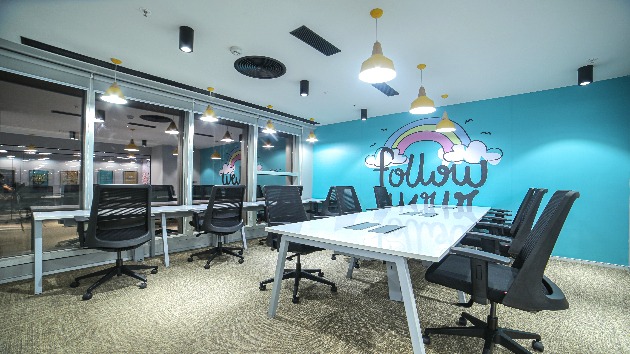 If you are looking at a premium workspace at the most affordable cost, then Innov8 located at the Tech Park - SKCL Techsquare at Guindy is the best choice for you. With state-of-the-art facilities, hot desks are an extremely popular in this workspace. The space also has a functional cafeteria, great amenities, and easy access from main junction. This is perfect for anyone - individual user to medium, large team who are looking to collaborate and network over the day.
Oyo WorkFlo at 199/- Perungudi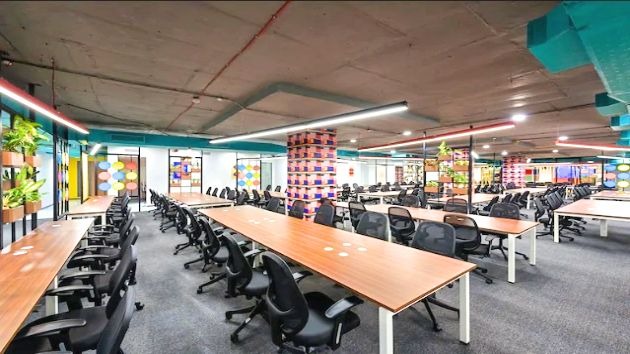 Located in the Greeta Towers, Perungudi, OYO WorkFlo is a great place for a day work. The fully managed workspaces have dynamic environment and ideal for anybody who is looking to have superlative work experience.
Disruptors of Tomorrow at 199/- Alwarpet ONLY FOR GOFLOATERS CUSTOMERS
Disruptors of Tomorrow is in the heart of well-connected Central Chennai. This is a great option for remote workers, entrepreneurs, businesses. One of the best priced options in the upscale neighbourhood.
Exclusively for the GoFloaters customers, the Hot Desk at DOT is now available for 199/- for three months (April to June 2021). With 60% discount, DOT is looking to add value to day users of GoFloaters. So, grab your seats now!