Confined cubicles. Teams scattered across the bay. Conventional and autonomous way of working. Traditional offices that were designed keeping productivity and performance in mind took a bullet as the pandemic plagued the world. Managers who anticipated a drop in productivity due to employees working from home were greatly surprised by an increase in performance.
And now, as the world is returning to normalcy, employees are reluctant to relinquish their newfound flexibility and work-life balance by returning to offices. That is where coworking spaces come into the picture. From renting meeting rooms for a day to getting access to multiple spaces so that one can walk to work, coworking spaces have become the new normal.
Continue reading to learn why coworking spaces are the next office rooms or even better.
1. Community and networking opportunities
Coworking spaces spark collaboration and creativity in people. The very thought of working with like-minded individuals from different organisations, who share their industry expertise, made coworking a massive hit. 82% of co-workers reported having expanded their network significantly through coworking spaces.
In such a flexible workplace, not only can you grow your professional network but also get to partner with experienced individuals who could further your business and vice-versa. And when you are closing a deal, you can rent top-notch meeting rooms with GoFloaters that reflect the ideology of your company. With multiple fully-equipped, pocket-friendly spaces across cities, you can rent meeting room for a day that best suits you and your client's needs.
2. Luxury to choose a spot of your choice
Sticking to the corner seat, choosing a desk by the window where there's enough sunlight, or picking one facing too many people or too less, you cannot pick them all in an office, can you? The worst nightmare is getting stuck next to an unproductive colleague who chats their day away, impacting you. Yes, behaviour is contagious.
In a traditional office, you are pretty much confined to the same workstation. However, in a coworking space, you can alternate between flexi/ hot desks, dedicated desks, meeting rooms, or a coworking café, depending on your mood. After all, a blissful mood is directly proportional to the quantity and quality of work.
3. Enhanced productivity
As opposed to traditional offices, in a coworking space, you work with professionals of varied skill sets and talent that can help, inspire, and motivate you when you feel lost. The more you work out of the same workspace, the more acquainted you get with your coworkers. You learn new things every day, become knowledgeable and creative, commit fewer mistakes, and complete work faster.
If you are a freelancer looking for a healthy work-life balance or to finish high-priority tasks on time, coworking spaces come in handy. You can rent meeting room for a day or a quiet conference room and focus on the task at hand.
4. Reduced overhead costs
For a startup looking to bounce back after the pandemic, a freelancer looking for a pocket-friendly environment to work in, and an MNC downsizing their expenses, lowering the overhead costs will mean a better profit margin. Long-term lease payment is a company's largest overhead. Other semi-variable costs like utilities, annual maintenance, repairs, and infrastructure renovations make a physical space expensive.
The best solution would be to book a coworking space. With GoFloaters, not only can you find workspace or meeting rooms for rent but also win deals and discounts worth ₹1 Crore.
Yes, you heard it right. The flexible workspace provider saves money on your workspace and business.
5. Comfortable workplace with all amenities and coliving options
As an entrepreneur, you might have to travel extensively to meet prospective clients, discuss ideas, and close deals.. Though guest houses or hotel rooms offer you a place to stay, working in one will neither make you productive nor efficient. That is when a coworking space with coliving comes to your rescue. They make for the perfect place to stay, work, and network.
Some coliving spaces are located right in the heart of a city or most scenic places. From luxury bedrooms, gyms, saunas, cleaning services, and private meeting rooms to communal kitchens, coworking spaces provide exceptional facilities. They also cater to social interactions at different levels. Some pocket-friendly spaces come with simple bedrooms, a comfortable workstation, and a kitchen.
The concept of coworking has grown by leaps and bounds owing to people looking for workplaces not just to work but also to collaborate and socialise. On top of easy accessibility, coworking spaces offer extra facilities like free onsite parking, membership passes, and tie-ups, along with amazing discounts from partner companies, adding to their appeal. If you are a travel-savvy person, coworking spaces offer co-living options that are ideal to work, learn, stay and network with like-minded people.
Check out GoFloaters and browse through thousands of workspaces pan India that tick all the boxes. You can choose between meeting rooms for rent on an hourly basis to meeting rooms for a day. Unlock exclusive free benefits and discounts by signing up now!
---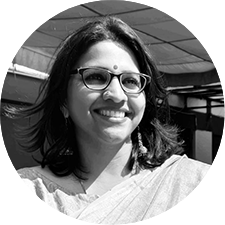 I hope this blog was informative
If you want to get in touch with us for your flexible space bookings,
👉🏽 click here