Hyderabad has been on the rise as a coworking and meeting space hub. In the commercial real estate space, Hyderabad holds India's top commercial realty rank. Businesses across sectors and entrepreneurs are thriving in flexible spaces and reshaping remote work. The flexible workspaces have gone beyond an office next door to being collaborative and inclusive spaces for work, meetings and networking.
Features of a great training room:
👉 Professional and casual atmosphere
👉 Ample space for the audience to move around
👉 Well ventilated and good lighting
👉 Technical and connectivity support
👉 Easy Accessibility
In short a space that is conducive to learning
In our previous post on Hyderabad, we handpicked to present to you some of the best co-working spaces and meeting spaces in Hyderabad offering hot-desking, board meetings, and team collaborations.
In this blog today, we will bring to you how flexible workspaces have been growing in popularity among executives, leadership coaches and trainers. In-person meetings have always been a popular choice, but due to the pandemic the virtual and online sessions took precedence.
As we head back to normalcy, demand for in-person sessions has begun to increase. Coaching leaders are excited to get back to a room filled with people, yet safe protocols. They are looking for spaces to engage, coach, and reskilling professionals, leaders, teams & organizations with in-person training.
Finding training spaces offline for a reasonable price with amenities like WIFI, AC, parking space, computers, projectors, and rest rooms is nearly impossible. Luckily, we have GoFloaters.
Here are the top 5 training spaces in Hyderabad that our training coaches love:
Dilsukhnagar
Dilsukhnagar is one of the largest commercial and residential centers in Hyderabad.
There are 3 training spaces in Dilsukhnagar. The training spaces are located next to KL Fashion Mall and close to Dilsukhnagar Metro Station on the Red Line of the Hyderabad Metro. The training space is owned and operated by Aeromate. A leading aeronautical and cabin crew training company.
Aeromate at Dilsukhnagar offers a fantastic range of flexible, well-equipped training rooms that can be rented on a day or hourly basis. This space is fit for group training, presentations, sales meetings, and collaborative events.
Aeromate has 3 training rooms on rental,
1. 15 seater training room with theater seating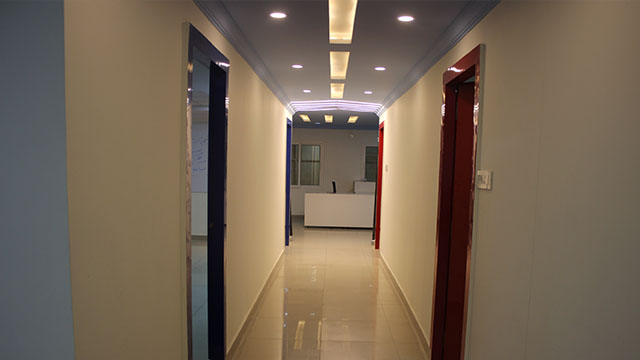 Does this space interest you? Book here GoSpace 3001 - Aeromate
2. 20 seater training room in a boardroom style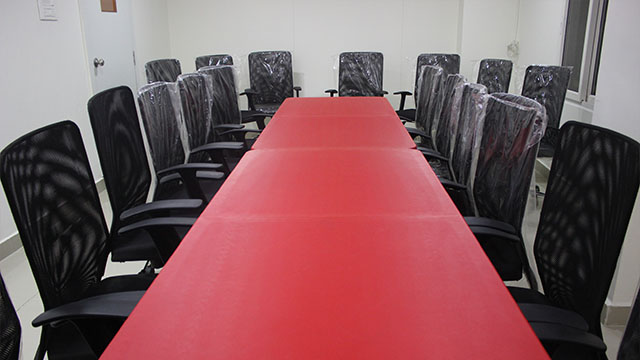 If this board room is what you are looking for, here is the link to book: GoSpace 3017 - Aeromate
3. 40 seater training room with theater seating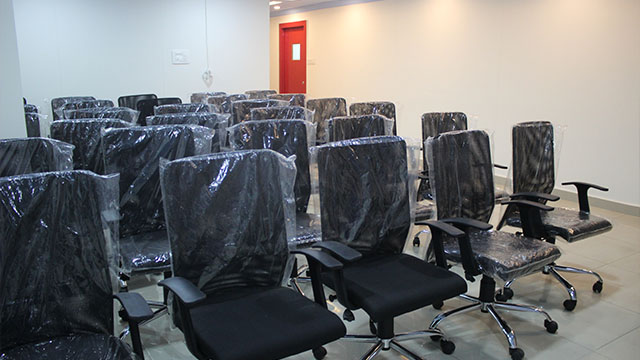 The space can maximum accommodate upto 40-seats depending on the seating style. If you are looking to book this one, explore GoSpace 3002 - Aeromate
Cost effective offering starts at Rs 1000/hour
The rooms are well-spaced out with projectors, whiteboards, hi-speed wifi, power backup, and everything needed for great events. The opening & closing time of the place is 9:30am to 9:00pm on both weekdays and weekends.
Madhapur
Madhapur is a central business area in Hyderabad. The locality is surrounded by small, and large corporates, multinational brands, shopping units, malls and IT, ITes layouts. The area is ideal for business meetings.
4. 30-seater training room
The area offers a 30-seater training room in classroom style.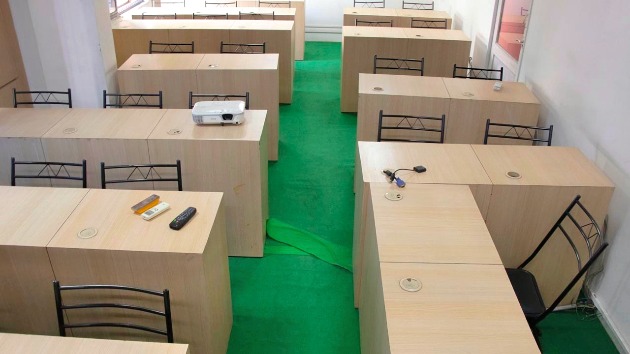 The classroom style of seating is often chosen for formal and less-interactive sessions, very typical of classrooms, more of teaching. In this style, trainers can walk down the aisle and supervise the activities. So, if you are looking for a traditional approach to your training, then this is a good training space.
The usual work hours are 9:30am to 8:00pm on both weekdays. Weekends can be arranged. The amenities at the venue include high speed wifi connectivity, power backup for uninterrupted schedules, projector, whiteboard, AC et al.
To know more about the venue, check out GoSpace 3012 - Sanaari
HITEC City
HITEC CITY, the acronym for Hyderabad Information Technology and Engineering Consulting City, is a hub of Information Technology, Financial Business, Medical, Engineering and Bioinformatics. Popularly acclaimed as 'Cyberabad', this city spans over 200 acres of land. Being the center of all IT action, it is also the base for some of the most popular coworking spaces and office spaces for rent.
5. 34-seater training room
On the main hi-tec city road, opposite Cyber Towers, a 34-seater training facility is available. The training room is operated by Rampro.
The 34-seater training facility has well-lit bright rooms. The room has a classroom set-up, with each table accommodating two-chairs. It is great for team meetings, board meetings & presentations, workshops & events, and tutoring training
This training room in hitech city is priced at Rs 8000/- per day. And operated from 9am to 8pm.
Book here if this interests you GoSpace 3052 - Rampro
Banjara Hills
Banjara Hills is an urban commercial centre and one of the most affluent neighbourhoods in Hyderabad, Telangana, India. This is an upmarket locality close to Jubilee Hills. This area was a hilly forest and was least inhabited in the past. It is considered as the most expensive zip code in India.
This neighborhood has now been completely transformed and consists of prestigious malls like GVK One, City Center, Midtown, hotels such as Taj Mahal, Park Hyatt, ITC, Treebo, The Westin, restaurants like Barbeque Nation, Hard Rock Cafe, Bikanervala, Olive Bistro, and world-renowned multinational companies like Genpact, Infosys, Microsoft India, Hitachi Consulting and many more.
6. 20-seater training hall
If you are looking for a 20-seater informal event hall in Banjara Hill, then 0i0 Partnering, beside Times House, Green Valley at Banjara Hill. is great to host meetings, events and also make some awesome corporate sessions.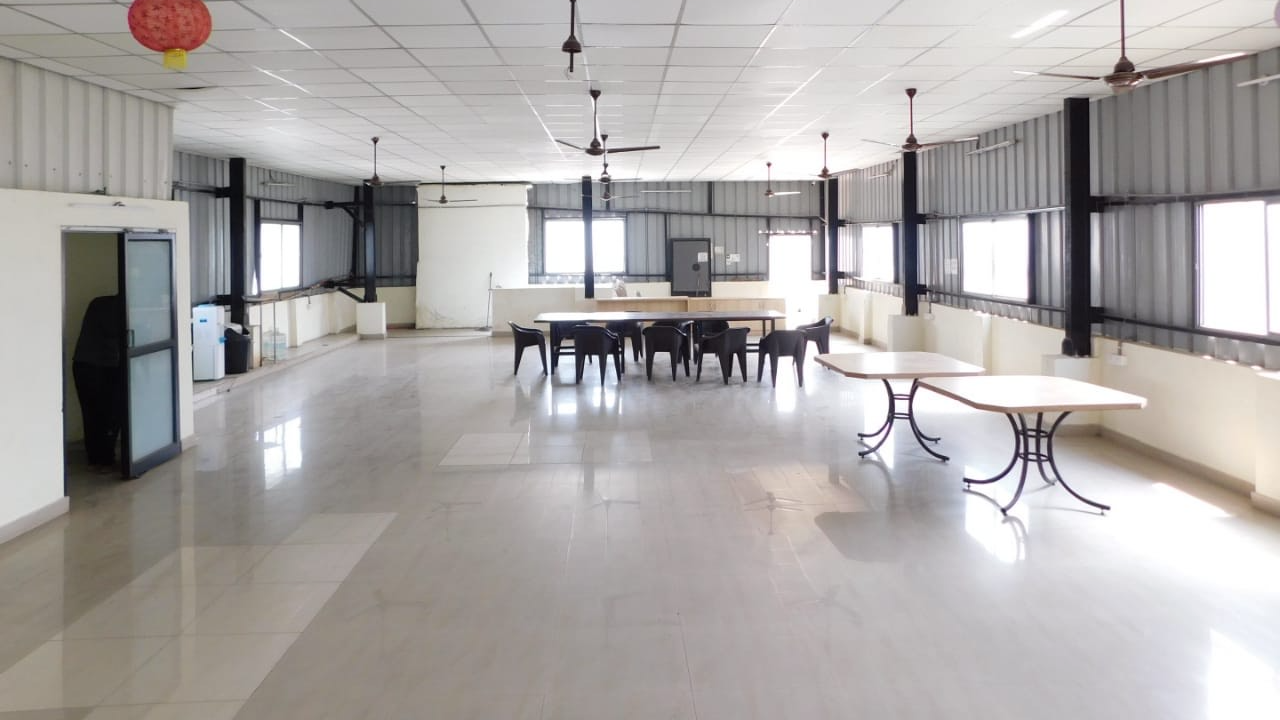 The event space is priced at Rs 2000/ hour and operates from 9:00am to 7:00PM on both weekdays and weekends. The space also has parking space. Chairs and tables can be organized along with presentation equipment for sessions.
Ready to book this awesome space, discover here GoSpace 3266 - 0i0 Partnering
Sainikpuri
Sainikpuri is a residential neighborhood in the northeastern part of Hyderabad.
Explore The You at Sainikpuri offers events and training space with an informal and casual set-up. The wooden tables, books, and lighting make it the most attractive cafe in town. The space is a popular cafe in the city. It is a perfect venue to hold interactive and collaborative fun sessions. The F&B can be organized at an extra cost.
Explore The You in Sainikpuri has two choices: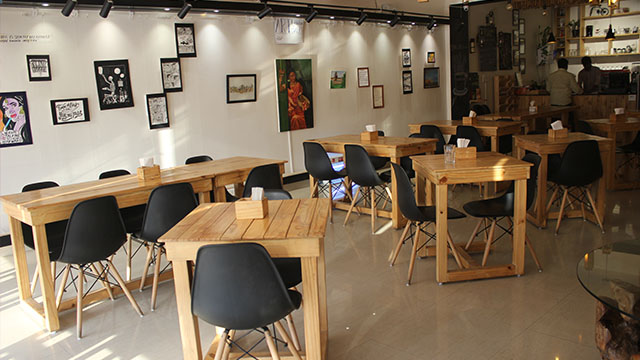 A maximum of 30 people, depending on the style of seating, can be accommodated on this floor. The space also has high speed wifi, power backup, and other presentation equipment on demand.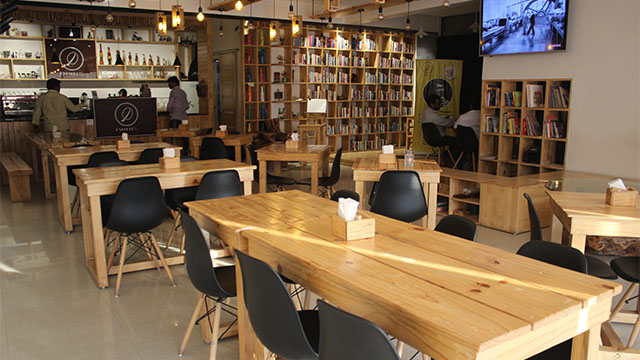 GoSpace 3018 - Explore The You
This space can accommodate a maximum of up to 50 people depending on the seating arrangement. The floor has ambient lighting, lots of activities space and literature all over.
The opening time & closing time of the place is 10:30am to 9:30pm on both weekdays and weekends.
Hope the list of top 8 training spaces in Hyderabad were useful for you. While as a trainer your primary focus must be on the module, the content of your session however the space in which you present your sessions also creates an impact on the audience. So, choose wisely.
If you wish to hire training rooms in Hyderabad with us, 👉🏽 Chat here
Read more about how war rooms are picking up and we have been able to service many such customer
War Rooms and how in-person meetings are solving business problems
---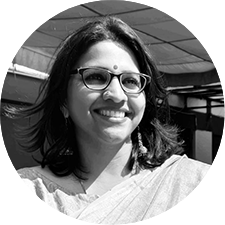 I hope this blog was informative
If you want to get in touch with us for your flexible space bookings,
👉🏽 click here