With remote work as the new normal here are some suggestions for workation choices in India
Every day is becoming a monotonous routine where we as working professionals are stuck in the rut of work-eat-sleep-repeat pattern. Besides, remote working is just burdening with more workload for an average employee who is used to the office culture because let's be honest working side-by-side with our colleagues is a different experience.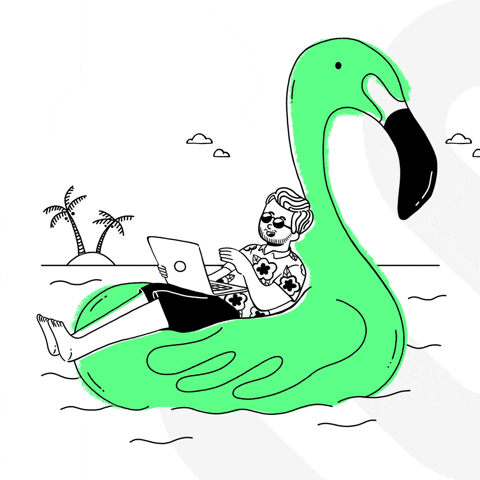 At this stage what could one do to break this monotony but at the same time balance business and pleasure? One word, Workation. Business combined with leisure is a solution to break the cycle. But you might say,' hey we are amid a pandemic, are you crazy?'. It is hard to beat that logic, but with necessary precautions a workation might just be possible.
Here are a few tips we at GoFloaters would like to give you while you plan for a trip to make your remote working experience enjoyable. Let's begin:
Plan ahead – Inform your team, do not vanish
Budget your trip – It can be tempting to make unnecessary expenses, but book a trip that's worth every penny
Get best ROI – not just for start-ups, best ROI applies to any workation place you are looking to rent for the next 15-20 days. Make sure you do not run around for everything, you are well-serviced with the right of amenities are available.
Give yourself (and your family) time to settle and enjoy
Schedule a routine – From waking to sleeping, it is best to schedule if you are on workation. Setting expectations for self (and you family) is a great idea for fab time. Being productive should be your goal too.
Pack essentials: In the excitement of workation, dont forget to pack all your work essentials including internet dongle, headphones, hard drives, powerbanks, masks, sanitisers, foldable laptop tables, etc
Okay so half the hurdle is won in preparation but where should I head. What are the safe options for myself and the family where I can work in peace and have a safe good time?
If these are some questions that come up in your mind while planning for your workation, don't worry we got you covered with the list of best places to spend your zen moment.


Starting from the bottom and working our way up
In conclusion
A lot of ruckuses has happened in the last 8 months and we are approaching the end of the year 2020. Maybe this brief trip can give us the opportunity to change our perspective for the coming year. The pandemic is still around, and you still must take necessary precautions while you travel. Also, travel according to your State Government's restrictions. And as always, keep your masks on and your worries off.
Important! Hey there!
All resorts are perfect with a calming and peaceful work atmosphere. Each of the resorts and locations come with different amenities and vibe.
Due to the scenic and remote locations of the resorts, the complimentary Wi-Fi access might be limited. We advise you to individually check with your choice's basis your requirements for a workation. Portable internet devices are advised. To bear in mind, owing to the global pandemic precautions, there are restrictions on the group activities and outings. Do check in advance for the specific and precise needs. GoFloaters team insists remote workers to take appropriate care to protect themselves from any concerns and misuse of any kind.
**The opinions and views expressed on this blog are solely of the authors and contributors.