In March 2020, the world faced one-of-its-kind global lockdowns. It forced people and businesses to adapt to the universal movement of remote work overnight. Every industry, every business began adapting different styles of day-to-day business operations, which is still being experimented at so many levels, and we get to hear a new idea every day.
But amid all of this chaos and rapid change, if there's one thing the world has been incredibly good at, it's adapting, and overcoming adversities by being flexible. Especially, in response to pandemics of this scale that no one was prepared for, the whole world has transformed into digital. Each and everyone of us needs to adhere to the newer developments around us.
Let us give ourselves a 'pat of the back' 👏
The economic crisis and the outlook for a sustainable tomorrow have made businesses look for ways to cut costs - Annual / Monthly rent, interest on loans, maintenance, property taxes, insurance, utilities, security and supply costs. Plus, human resources maintaining the property including supervisor, watchman, caretaker, attendants etc. For any office, real estate takes up a large chunk of expenses. So, businesses have started to have work-arounds and find solutions that help them be sustainable in the long-run. They have started to look beyond brick-and-mortar. Companies that can adapt and successfully mitigate hybrid work models and remote work have moved out of their leases, fixed-term rental properties, and are alternatively looking for short-term office solutions or neighborhood workspaces.
As we get used to these evolutions, we've come to appreciate the many benefits of working in an online setting. Keeping that in mind, teams have started to explore and adopt – The Virtual Office.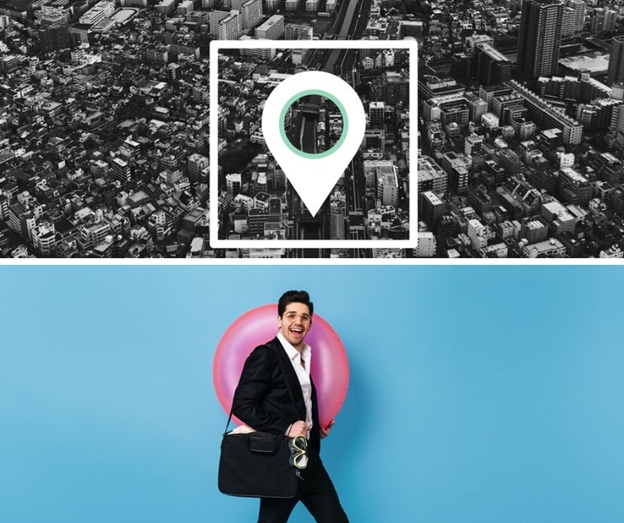 What is Virtual Office?
If you look around us, everything is internet-enabled. Likewise, the way we work. We can travel around the world yet stay connected to work without the need of being present on the office campus.
Yet one key requirement to running a business, is to have a postal address or registration to an address for any business communication. So, without having to deal with any rental or lease agreements or even employees dedicated to an address, a service called Virtual Office can cover that. The Virtual Office service allows companies to use the particulars of the office for all business communications, postal or forwarding services, registrations, coworking desks and meeting rooms at affordable rates.
In other words, a virtual office is the midpoint – A coworking or flexible office space which enables working from anywhere, supports all business forwarding requirements, meets the productivity, and assists designated workspaces at the time of need.
💡 Interesting facts
The first virtual office was founded by Ralph Gregory, Colorado, United States back in 1994 as a franchise opportunity for the Executive Suite industry.

Why do you need Virtual Office in 2022
The pandemic has reshaped the way we work or do business. 9-5 jobs, office campus-based work, standard ways of working are a thing of the past. Telecommuting, remote work, telework, Work from Anywhere, Work from Home, Work from neighborhood space, flexible work, third space, second career, gig economy is the world of today.
💸 You might be a new startup who wants to keep the overheads low; Virtual Office Services can make it easier.
📈 You are a business who wants to scale and explore newer markets but does not want to establish real estate right from the start; Virtual Office Services can assist you in establishing an office in that location.
🚛 You are shifting states or cities or renovating or your lease has ended at a previous location and you are looking for a temporary office; Virtual Office could work to a great advantage. Your teams can limit procrastination and be productive.
📃 Side projects or ecommerce reselling is a multi-billion dollar industry now. eCommerce vendors often work from home or use a spare room or shed as a warehouse. For GST or any taxation purposes you might need a professional address. Obviously you cannot have your bedroom as your address; Virtual office service is a practical solution.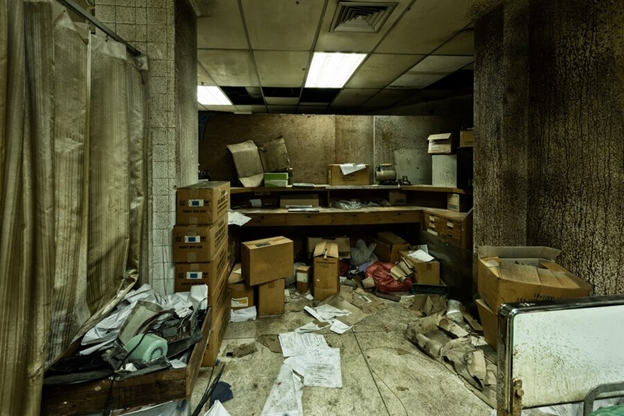 🕸️ Finally, yet importantly, Virtual Offices helps you connect with a great network of fellow members who could be a great community of entrepreneurs, freelancers, marketers etc, who can be of service. Virtual office spaces are usually coworking or flexible providers who also have regular fixtures of events, both offline and online that could help you innovate and strengthen your business strategies.
What services are included in the Virtual Office?
Broadly classified, the following are the services provided under Virtual Office:
Formal postal address for all business communication
A reception or phone handling for all secretarial needs
Coworking Desks and/ or meeting rooms as your workspace
Video conferencing facilities
💡 Interesting facts
The official first "Coworking space" opened in San Francisco by Brad Neuberg in 2005.
5 reasons to use virtual office for your company / startup / business
Before you decide to sign on the dotted line, here are some thoughts to ponder and make the quick decision - to buy or not to buy.
Flexibility and availability - Depending on your business needs, you may need a monthly, quarterly or annual virtual partner. So before you sign up, check for the duration and availability of the workspace for your agreement.
Compliance - Each country or state might have different regulations for virtual offices. You may want to check if the provider is compliant with MCA, ROC and GST department terms and conditions. We have a standardized process and documentation that gives you peace of mind.
Multi-location - When you are scaling, you may want to get your pan-India requirements satisfied in one place. Find a virtual office partner that is a single window to get registrations done across multiple states.
Customer Support - We might be virtual for all needs, but humans tend to get perplexed if they don't find an instant suggestion or solution for their query. Find Virtual Office partners who are available for chat, email and phone support. One great way to find them is to have great ratings on Google My Business and Google Play pages. Exemplary customer support definitely means customers love the service.
In Summary
Virtual Office is the need of the hour. It enables businesses to have an office address instead of having a physical office space that increases their overheads in today's times of telework.
So, if you are looking to give your business a professional address in India, chat with us right here and set your business where you want.
---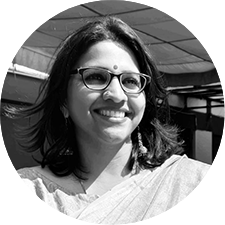 I hope this blog was informative
If you want to get in touch with us for your flexible space bookings,
👉🏽 click here